Ariel Bronstein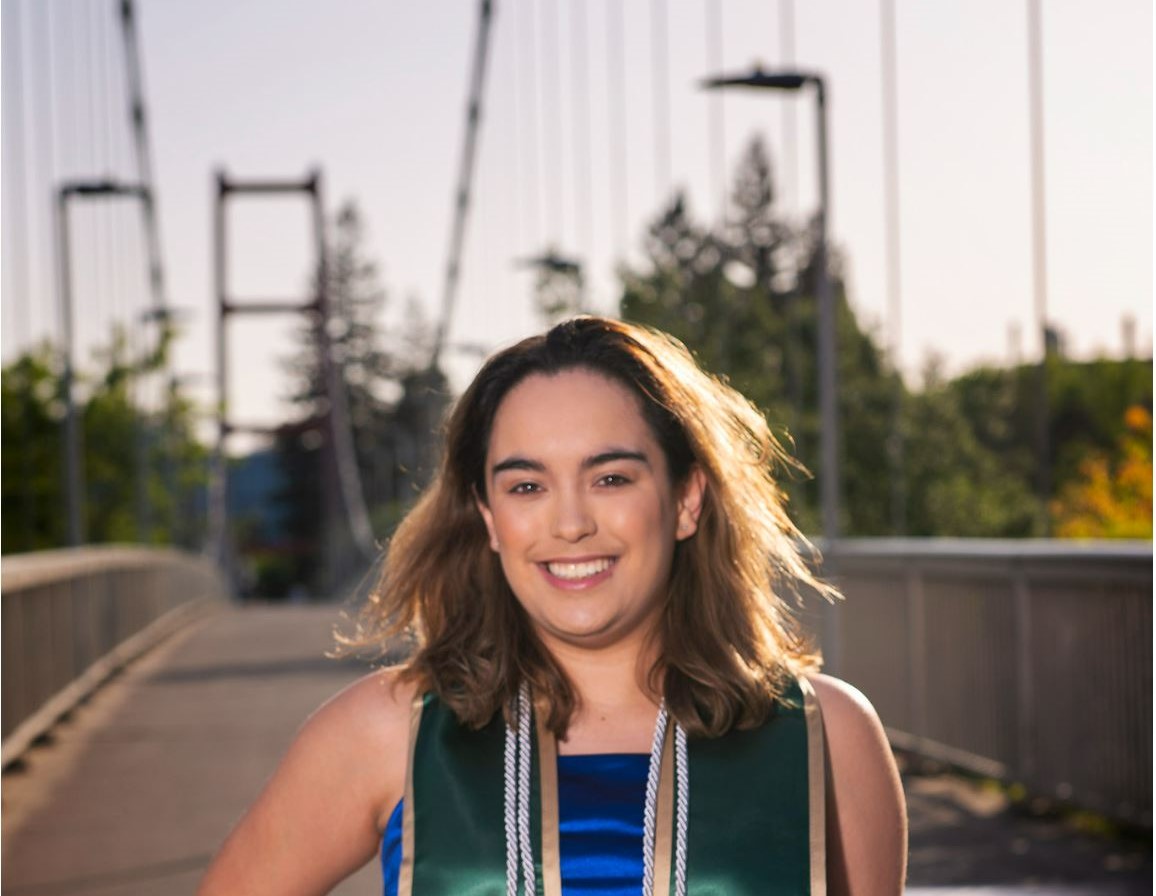 Ariel Bronstein
MA Student
---
Ariel Bronstein (she/her) is a Master Student in American Studies at George Washington University beginning in Fall 2022. Prior to coming to GWU she completed her undergraduate from California State University, Sacramento with a BA in History, and minors in English and Hellenic Studies. This is her first time living outside of Northern California since she was born and raised in Sacramento. When she got her acceptance letter for the MA program in American Studies, her family started to say "Ariel is going *Cap. to Cap.*" since she would be trading her life in the sunny state capital of California for a life in the chilly winters of the nation's capital. Though she does not (yet) miss the California weather, she does miss her dog— Rollo— and kitty — Dubois. Her goal has been to visit one museum, memorial, or historical site in DC or on the East Coast every Saturday. She looks forward to integrating what she learns on these Saturday treasure hunts into my academic writing. And when she cannot, at least she will have an incredible photo collection documenting her adventures in DC.
---
What are you currently studying or working on? 
This semester I'm taking courses In the English Department (Postcolonialism) and History Department (Exhibiting History) because I like the cross curricular approach to American Studies. Outside of GWU, I'm pursuing my interest in documentary films. The most recent film Decendant focused on the slave-ship Cotilda which perfectly tied into the class reading 1619 Project.

Tell us the most interesting thing you've learned related to American studies?
The DAR museum has been my absolute favorite! I was assigned to study a period room. Coming from California, we don't have period rooms as part of our public history displays, so I only have a vague notion of what to expect.  It was fun just being able to have an opportunity to go back in time by stepping into the DAR period rooms. I took so many pictures and, of course, many of the photos were of the California room because looking at those eased my homesickness.

What is your favorite restaurant in DC and what is your go-to order? 
Moby Dick is my favorite. Having an English degree and being an avid reader, the restaurant's name caught my attention, but it's the delicious kabobs that keep Moby Dick on my DoorDash "favorites list."  I haven't found really good pizza in DC, so I'm open to hearing your suggestions.

If you were an animal, what animal would you be and why?
I'd be a gray wolf because I like my alone time, so I can be independent and free to explore my interests. Yet, like a wolf,  there are times when I'm a pack animal, especially when it's time to "hunt" for food since I enjoy dining together with my pack (aka my family). Also, they are just plain cute!