Shealyn Fraser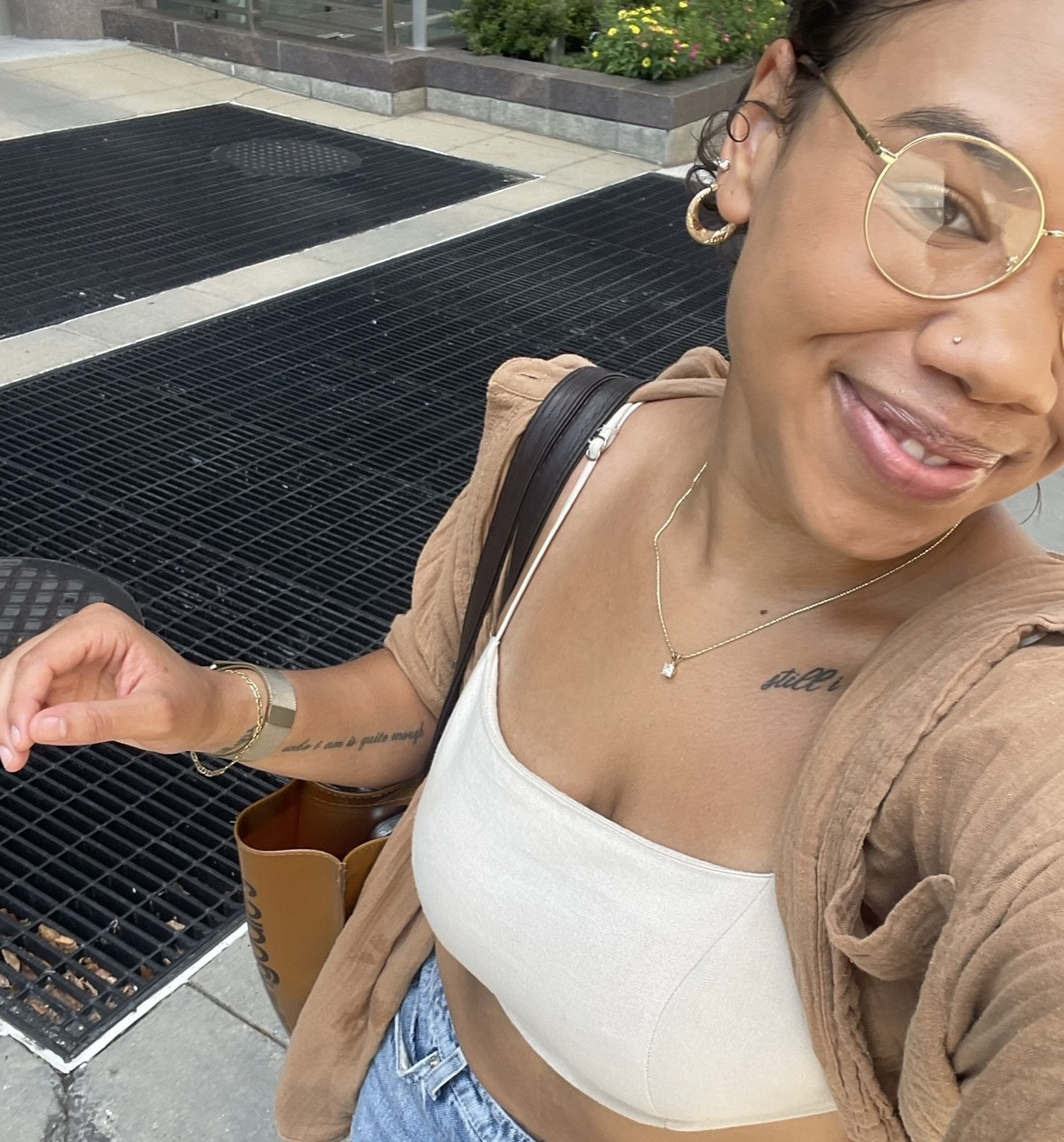 Shealyn Fraser is currently completing her last year of the BA/MA program in American Studies at The George Washington University. Shealyn's interests and studies are deeply rooted in the Black experience. Her research often parallels historic thought to modern media in a way of unveiling the commodification of Blackness, as well as racial gaps and inequities within education for Black and Brown students.
---
If your life had a theme song, what would it be? 
The Dreamer/ Anderson Paak (ft. Talib Kweli & Timan Family Choir) 

Who or what inspired you to choose American studies? 
My grandfather was a history teacher. Growing up, I was always fascinated with the facts and truths he would tell me about the world. My love for history started when I was young, and has followed me and transcended throughout time. The real click off me took place my junior year through U.S. History. I fell in love with knowing, and learning and wanting to understand more. Picking American Studies in undergrad was an easy decision. I knew I wanted to learn about history, but with a twist. Growing up in the age of social media, I've seen how it's a huge part in the societal change we've seen over the years. I knew I wanted to understand that impact. Does the past determine our now? How do we see the past in our now? I love that American Studies gives me the room to create the diary in such a precious way. 

What are you currently studying or working on? 
I currently am a columnist for A DMV Hip Hop magazine called Colossal Kapital Brand. My column is called, "BLOCK POLITICS" and centers around how everyday life and events that affect or have had impact on the hip hop community. 

If you had to spend a night in an academic building, which would it be (e.g. Gelman)?
Milken, you'd wake up to the best view!