Dara Orenstein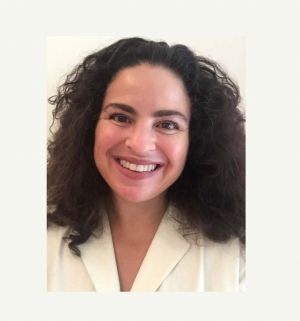 Dara Orenstein
Associate Professor of American Studies
---
Contact:
Office Phone:
(202) 994-2601
---
History of Capitalism, History of Photography, Critical Geography, Cultural and Social Theory
Scope and Methods in American Studies (graduate seminar)
The Temporalities of Capital (graduate seminar) 
Racial Capitalism (graduate seminar)
Lines of Work (undergraduate research seminar)
Zombie Capitalism (undergraduate Dean's seminar)
Modern American Cultural History (undergraduate lecture)
Critiquing Culture (undergraduate junior seminar)
Capitalism and Culture (undergraduate lecture)
Out of Stock: The Warehouse in the History of Capitalism (Chicago: University of Chicago Press, 2019)
"Warehouses on Wheels," Environment and Planning D: Society and Space 36, no. 4 (2018): 648-65.
Co-Editor (with Aaron Carico) of a special issue on "The Fictions of Finance," Radical History Review (Winter 2014).
"Foreign-Trade Zones and the Cultural Logic of Frictionless Production," Radical History Review (Winter 2011): 36-61.
"Void for Vagueness: Mexicans and the Collapse of Miscegenation Law in California," Pacific Historical Review (August 2005): 367-407.
BA, African American Studies, Harvard University (1996)
PhD, American Studies, Yale University (2012)