Gayle Wald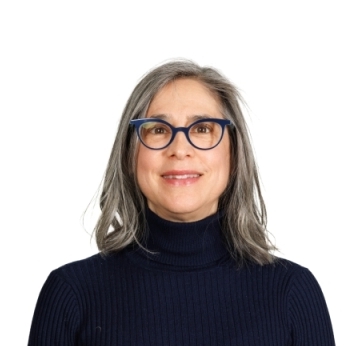 Gayle Wald
Professor of English and American Studies
---
Contact:
2108 G Street
2108 G Street, NW
Washington DC 20052
I am an interdisciplinary scholar of American culture with specific interests and training in African American culture, including music, television, and literature. I am the author of three books, most recently "It's Been Beautiful": Soul! and Black Power TV (Duke University Press, 2015). In general my work has been concerned with the cultural agency of marginalized subjects. This concern goes back to my first book, Crossing the Line (Duke UP, 2000), about literary representations of racial passing, as well as my 2007 Rosetta Tharpe biography Shout, Sister, Shout! (Beacon Press). It also threads through my published research on popular music, from Motown girl groups to "girly" bands. I am also interested in cultural memory, and have explored this this topic in a 2020 article in Feminist Media Studies, "'A queer black woman invented rock-and-roll': Rosetta Tharpe, Memes, and Memory Practices in the Digital Age." I have co-edited the Journal of Popular Music Studies and Bloomsbury's 33-1/3 series of books on record albums. My work has been supported by fellowships from the Guggenheim Foundation and the National Endowment for the Humanities. My current project is a biography of the children's musician Ella Jenkins.
---
Popular music; African American cultural history; cultural theory; feminist and gender studies; biography
Ph.D. Princeton University, 1995
B.A., University of Virginia, 1987
Books
(In progress) "Democratic Rhythms: Ella Jenkins, Children's Music, and Civil Rights"
It's Been Beautiful: Soul! and Black Power Television ( Durham, NC: Duke University Press, 2015).
Shout, Sister, Shout! The Untold Story of Rock-and-Roll Trailblazer Sister Rosetta Tharpe ( Boston: Beacon Press, 2007).
Crossing the Line: Racial Passing in 20th-Century U.S. Literature and Culture. New Americanists series. (Durham, NC: Duke University Press, 2000).
Recent Articles
"Gospel Music," in The World of Bob Dylan, ed. Sean Latham (London and New York: Cambridge University Press, 2021), 88-99.
"'A queer black woman invented rock-and-roll': Rosetta Tharpe, Memes, and Memory Practices in the Digital Age," Feminist Media Studies. Published online 15 December 2020.
"'It's Awfully Important to Listen: Ella Jenkins and Musical Multiculturalism," Current Musicology 104 (Spring 2019): 45-68.
"'Deliver de Letter': 'Please Mr. Postman," the Marvelettes, and the Afro-Caribbean Imaginary," Journal of Popular Music Studies, 24, 3 (2012): 325-32.
"Soul Vibrations: Black Music and Black Freedom in Sound and Space," American Quarterly 63, 3 (2011): 673-96.
"Dreaming of Michael Jackson: Notes on Jewish Listening," Casden Annual, 8 (2011): 1-8.
"Passing Strange and post-civil rights blackness," Humanities Research 16, 1 (2010), np. (online publication). Special Issue on "Passing, Imitations, Crossings" edited by Monique Rooney and Carolyn Strange.
"Rosetta Tharpe and Feminist 'Un-forgetting,'" Journal of Women's History 21, 4 (Winter 2009): 157-160.
"Same Difference: Racial Masculinity in Hong Kong and Cop-Buddy 'Hybrids,'" in Chinese Connections: Critical Perspectives on Film, Identity, and Diaspora, ed. Tan See-Kam, Peter X Feng, and Gina Marchetti (Philadelphia: Temple Univ. Press, 2009), 68-81.
"Women Do Dylan: The Aesthetics and Politics of Dylan Covers," (with Daphne Brooks) Highway 61 Revisited: Bob Dylan's Road from Minnesota to the World, ed. Colleen J. Sheehy and Thomas Swiss (Minneapolis: Univ. of Minnesota Press, 2009.)
"Reviving Rosetta Tharpe: Performance and Memory in the 21 st Century," Women & Performance: A Journal of Feminist Theory16, 1 (March 2006): 91-106.
"Have a Little Talk: Listening to the B-side of History," Popular Music 24, 3 (2005): 323-37. Cited as a "Notable Essay of 2005" in Da Capo Best Music Writing 2006: The Year's Finest Writing on Rock, Hip Hop, Jazz, Pop, Country, and More, ed. Mary Gaitskill and Daphne Carr (New York: Da Capo, 2006).
"From Spirituals to Swing: Sister Rosetta Tharpe and Gospel Crossover," American Quarterly 55, 3 (September 2003): 387-416.
"'I Want It That Way': Teenybopper Music and the Girling of Boy Bands." Genders 35 (Spring 2001). 
"Clueless in the Neocolonial World Order." Camera Obscura: A Journal of Feminism and Film Theory, 42 (September 1999): 51-69.
Popular Music and Politics
U.S. Popular Music and Culture
Black Literature and Black Theory
Post-Civil Rights African American Literature and Culture
Cultural History
Writing about Music (creative non-fiction class)
Cultures of Civil Rights
The World of Bob Dylan (first-year seminar)