GJ Sevillano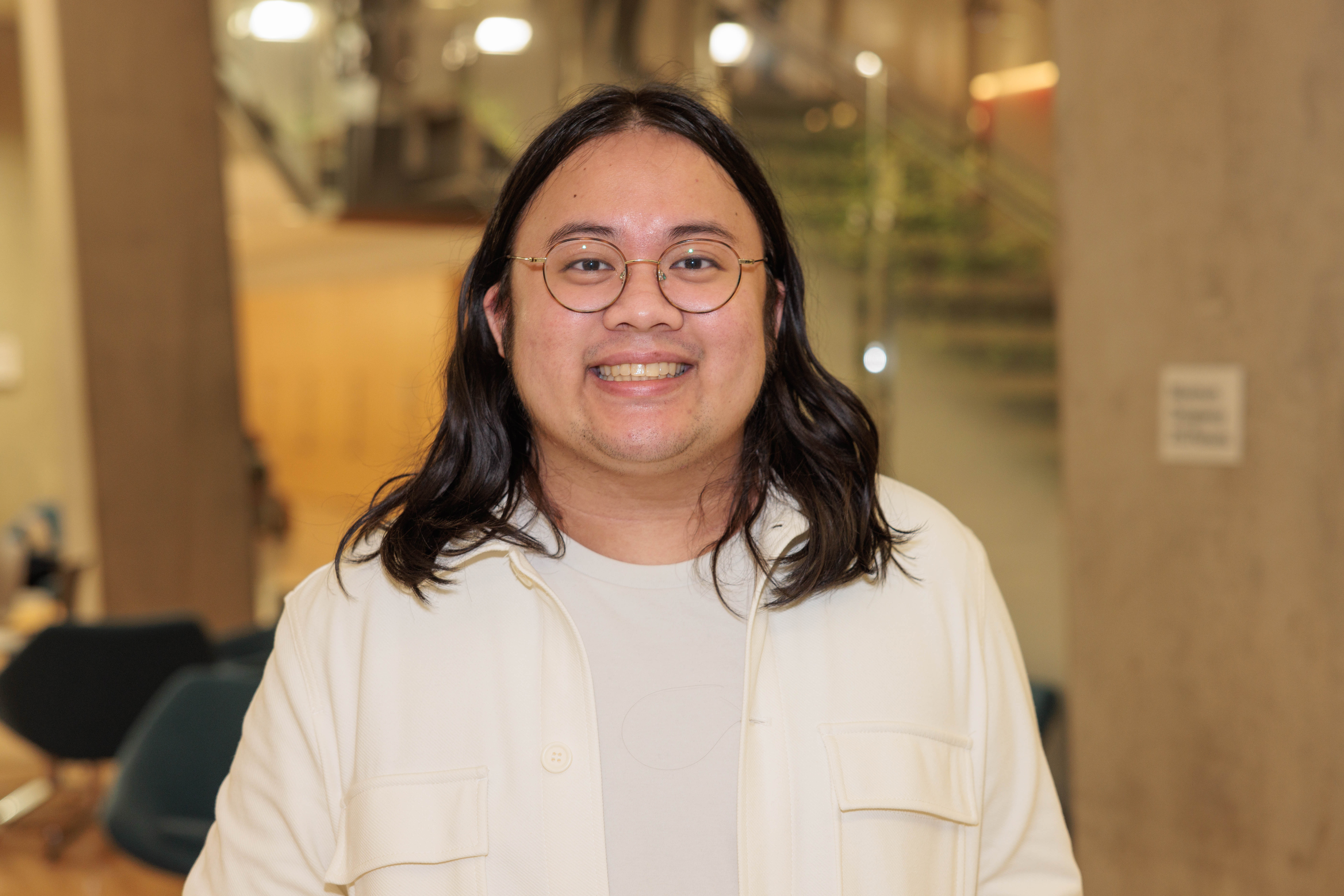 GJ Sevillano (he/him/his) is a doctoral candidate in American Studies whose work is at the intersections of Asian American studies, critical food studies, and cultural theory. His dissertation titled, "Ang Sarap, Sarap! Filipinx American Culinary Imaginaries and Diasporic Gastropoetics," examines cookbooks, recipes, menus, novels, and digital media to trace the sociohistorical and literary foundations of Filipino American foodways of the 20th and 21st centuries. Through an examination of these alimentary materials, his interdisciplinary dissertation requires scholars rethink Filipino American foodways as a major site of debate around race, gender, class, sexuality, immigration, transnational labor, and empire. His research interests also include pop culture studies, cultural geography, and digital humanities. Having received a 2023-24 Dean's Graduate Instructorship, GJ will be teaching "AMST 1000: Consuming Asian America" in Fall 2023.
His work can be found in Alon: Journal for Filipinx American and Diasporic Studies and is forthcoming in Verge: Studies in Global Asias (Fall 2023). He is currently working on several article-length papers including, one on queer commensality in Elaine Castillo's 2018 novel America Is Not the Heart and another on the digital food landscapes of Jollibee's global cult following.
His research has been supported by the Social Science Research Council-Mellon Mays Graduate Initiatives Program; The Huntington Library, Art Museum, and Botanical Gardens; The Schlesinger Library at the Harvard-Radcliffe Institute; the Association of the Study of Food and Society; and The George Washington University.
He currently serves as a Co-Editor of the Graduate Journal of Food Studies (GJFS) and a 2023 Bulosan Center Affiliate at the Carlos Bulosan Center for Filipino Studies at U.C. Davis. He was inducted into The George Washington University Chapter of The Edward Alexander Bouchet Graduate Honor Society in 2023. He previously served as the Doctoral Representative on the Columbian College of Arts & Sciences Diversity, Equity, and Inclusion Council.
GJ obtained his M.A. in American Studies from George Washington University in 2021 and A.B. in Politics and certificate in American Studies from Princeton University in 2019. He is a former Mellon Mays Undergraduate Fellow (MMUF), an Institute for the Recruitment of Teachers (IRT) associate, and an alumnus of the Leadership Alliance-Mellon Initiative (LAMI) program. He also received the 2019 Spirit of Princeton Award.
---
What are you studying/working on right now?
In addition to reading for coursework, I have begun exploring my new interests in material culture by examining cookbooks as a way of understanding racial identity formation.
Where/what did you study as an undergraduate? 
I graduated cum laude from Princeton University where I concentrated (majored) in American Politics and got a certificate (minored) in American Studies.
Why American Studies and why GW?
The field of American Studies has been a space of self-discovery, growth, and meaningful learning. I'm just so excited that I get to pursue my passions alongside such amazing faculty, unparalleled proximity and access to the Smithsonian, and other extremely driven students.
What piece of advice would you give, or what piece of advice has been most influential to you about living around GW or in DC? 
Get a monthly unlimited metro pass, its a life saver!
Is there one piece of media that inspired you to pursue the field of American Studies?  
Charles Burnett's 1977 film Killer of Sheep was one of the first texts that inspired me to pursue the subfields of race and ethnic studies within American Studies. Grappling with the quotidian cycles of urban Black life, the film pushes the viewer to do more of the heavy lifting with its unconventional, non-narrative form. I take something new away from the film each time, even having watched it several times now.
If you were tasked with introducing yourself to a person only by recommending to them one film, which would you chose? 
Though it has no relation to my own coming of age/coming out story, Call Me by Your Name is a film very close to my heart. It'll be one of those films that I return to every now and then and learn something new about myself, others, and the world.
Imagine you're up to bat as a Major League Baseball Player. You need a walk-out song. Which would you choose? 
"Best Song Ever" by One Direction