Joe Baez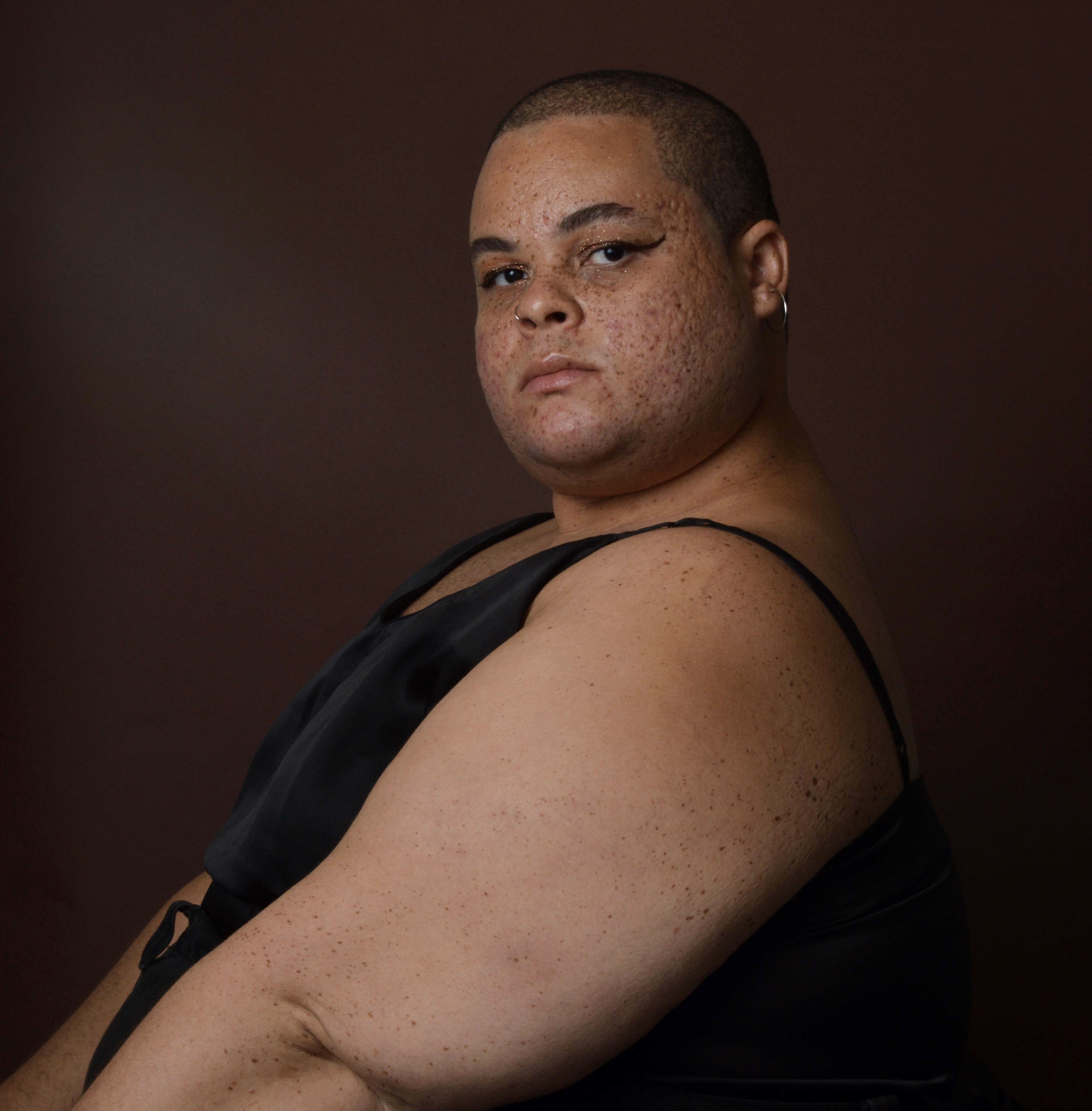 Joe Baez is a Ph.D. candidate in the American Studies department. In 2018, she received her B.A. in Women's and Gender Studies and Political Science from CUNY Brooklyn College. She earned her M.A. in American Studies from the George Washington University in 2021. She is a former Mellon Mays Undergraduate Fellow, a former CUNY Pipeline fellow, and an alumnus of the Institute for the Recruitment of Teachers' (IRT) summer internship program.

In her dissertation, tentatively titled "'Blessed Are the Hot, Fat Girls': The Aesthetics of Black, Brown, Fat Femme-ininity," Baez examines how fat women and fat trans femmes of color represent themselves in the arts and media. Her project begins from the premise that fat women and fat femmes of color are made to feel ashamed of their bodies because of racist, misogynistic, fatphobic stigmas ascribed to them. In her chapters, she looks at the artists Laura Aguilar, Mark Aguhar, Yesika Salgado, and TS Madison Hinton.

Baez is currently a Dissertation Research Fellow with the Center for Black, Brown, and Queer Studies (BBQ+). More recently, she served as a faculty member for the Institute for the Recruitment of Teachers' Summer Workshop. In 2022, Baez was a Summer Pedagogy Fellow with BBQ+. As a scholar, Joe dreams of radically transforming the ways we love ourselves, our bodies, and each other.
---
What brought you to GW to continue your studies?
I came to American Studies for a safe, fruitful space to study my identities, and people whose identities are like mine. I want to produce work that is interdisciplinary and in a department that holds space for my creative desires. The research interests of the faculty in this department make me feel safe and confident that my work will develop in beautiful ways.
What piece of advice would you give or what piece of advice has been most influential to you about living around GW and in DC? 
Buy your food and your other necessities early in the day because businesses close ridiculously early here.
Is there one book/piece of media that inspired you to pursue the field of American Studies? If so, which one and why? 
Swallow the Fish: A Memoir in Performance Art by Gabrielle Civil. I am completely awe of how Civil centers her body, her identities and her desires in such creative, unpredictable ways. As a metaphor, Swallow the Fish pushes readers to take risks in every aspect of their life. And that is what I strive to do in American Studies.
If you were tasked with introducing yourself to a person only by recommending to them one film, which would you choose and why? 
This is such a tough question, but I have to go with Rent.
Imagine you're up to bat as a Major League Baseball player. You need a walk-up song. Which would you choose?
"7 Rings" by Ariana Grande.