Samantha Silver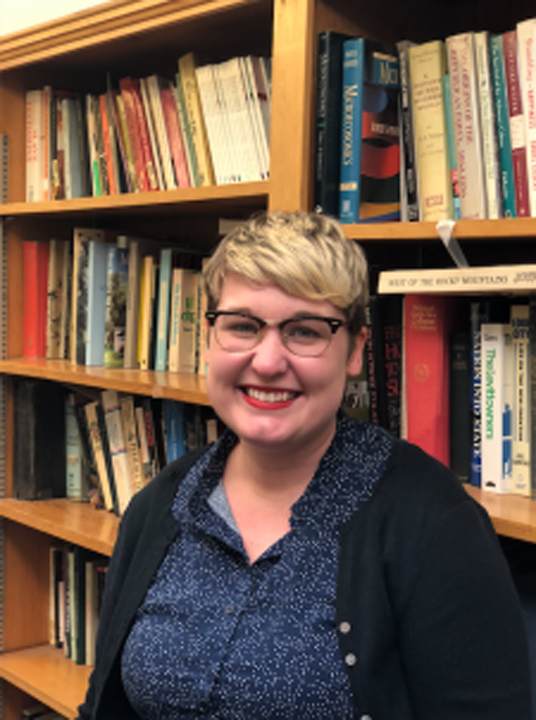 Samantha Silver
PhD Student
---
Samantha Silver (she/her) entered the PhD program in American Studies in 2018 with a BA in American Studies from UC Berkeley and an MA in American Studies from GW. She works in the fields of theatre and performance studies; U.S. media and cultural history; and feminist and queer theory. She is interested in sonic archives and performance history as technologies of survival and imagining otherwise.  In 2019, she was selected as an in-house researcher for NPR Music's
Turning the Tables: 8 Women Who Invented American Popular Music
. Her masters level research was on "amateur hour" radio programs and the performance of race, ethnicity, and citizenship on variety show airwaves in the 1930s. Her dissertation focuses on the history of stand-up comedy, centering the role of Black women and gender-nonconforming performers in the history of comedic performance in the early 20th century. This research moves beyond stand-up comedy as a genre defined as a man with a microphone while complicating the notion of "women in comedy," which too often implies "white women" in comedy, and excludes the contributions of queer performers. It explores central questions of race, sexuality, power, belonging, and the political possibilities embedded in humor and comedic performance.
---
What are you studying/working on right now?
I've been doing research at the Library of Congress Recorded Sound Research Center listening to a 1930s radio talent competition show. It allows me to think about mediated democracy, musical performances and sound archives.
Where/what did you study as an undergraduate?
I went to UC Berkeley and majored in American Studies. I got to work with film scholars, cultural historians, geographers, and literary scholars.
Why American Studies and why GW?
American Studies asks us to rethink canons, to notice the margins, to imagine a different future by engaging both history and the present. Studying at GW means having access to incredible archival resources at the LOC, the National Archives, and many other sites. GW's American Studies faculty are also incredible, inspiring scholars.If you were stuck on an island and could only have one book to read, which would you choose?
If you were stuck on an island and could only have one book to read, which would you choose?
I would cheat and choose a Norton Anthology of some sort. 
What American city would you spend the rest of your life in and why?
San Francisco. I miss California! 
What advice would you give to GW undergraduates in American Studies?
Go to as many office hours as you can. Read thoughtfully. Take your writing seriously and write about things you are truly interested in. Later down the road, some people won't always know what American Studies is, so you will get to emphasize what your focus was. Take that seriously now.