Department News, Winter 2019
Message from the Chair
Department Spotlights
Department Announcements
Alumni Updates/Class Notes
Donor Recognition
Support the Department
Stay Connected
---
Message from the Chair
Department Chair Professor Gayle Wald
How many of you reading this decided to pursue American Studies before you ever took an American Studies course? I ask because I recently heard a colleague refer to American Studies as a "discovery major," a phrase that neatly encapsulates so many students' experience. High school graduates arrive at GW knowing they can major in English or history. But more often than not they "discover" interdisciplinary fields such as American Studies, typically by taking one of our courses and by making connections with our faculty. One of the reasons we value our graduates so much is that they have fully embraced this discovery, even when it upends expectations. I see this as evidence that we are helping to fulfill the promise of education.
For our department, 2018 was a year of transition. In April, we wished one of our stalwarts, the eminent architectural historian Richard Longstreth, a happy retirement. More than 80 colleagues and friends, many of whom had grown to prominence in their own careers under Richard's mentorship, turned out at a reception to toast—and occasionally roast—him. Yet while he is now officially an emeritus professor, Richard is not totally out of our sights. Happily for us, he is still a frequent presence in the American Studies building and continues to receive more mail (and packages!) than any other faculty member.
We were also thrilled in 2018 to welcome two new faculty members, Nicole Ivy and Amber Musser. Professor Ivy, who has a PhD from Yale as well as experience in the museum world, will be at the forefront of our reconceptualization of the MA concentration in Museums and Material Culture. Professor Ivy is writing a book about 19th century medical science that focuses on African American women as subjects of medical experimentation. Her work is part of a burgeoning subfield within black studies that explores how the production of scientific knowledge has roots in the subjugation of African Americans.
Professor Musser's work is also rooted in African American studies, particularly in race and critical theory and race and sexuality. Coming to GW from Washington University in St. Louis (and before that from graduate work at Harvard), she has just published her second book, Sensual Excess: Queer Femininity and Brown Jouissance (NYU Press), a critical exploration of work by visual and/or performance artists including Judy Chicago, Kara Walker and Nao Bustamante. Professor Musser is nationally recognized as a leading scholar in the field of queer of color critique.
As always, you can read more about our faculty in our newsletters and on our website, which will be getting a much-needed overhaul in the first half of 2019. We welcome your feedback as we work on freshening up our online presence.
Gayle Wald
Chair of American Studies
Professor of English and American Studies
---
Department Spotlights
CELEBRATING RICHARD LONGSTRETH
Richard Longstreth, professor of American Studies and director of the graduate program in historic preservation, stands in a drizzle outside the department's G Street townhouse. (Photo courtesy of GW Magazine)
In spring 2018, after 35 years of service, Richard Longstreth retired from his American Studies faculty position. A cornerstone of the department, Richard served as director of the graduate program in historic preservation for more than three decades, teaching courses in American architecture and historic preservation while mentoring a legion of undergraduate and graduate students—many of whom have become respected figures themselves in preservation and architectural history. 
 Unbelievably prolific, Richard has authored over a dozen books (four of which have won six national awards), six edited collections and countless articles, reviews and chapters—somehow also finding the time to champion preservation initiatives in D.C. and beyond.
Richard has also served as president of the Society of Architectural Historians and the Frank Lloyd Wright Building Conservancy, first vice president of the Vernacular Architectural Forum and a board member of several organizations including Preservation Action, Adirondack Architectural heritage and the National Historic Landmarks Advisory Group, among countless others.
Richard's contributions to urban and architectural history are colossal and well-recognized; he has won over a dozen awards for his scholarship from organizations ranging from the Society of Architectural Historians to the Vernacular Architectural Forum and the Society for American City and Regional Planning History—wholly deserving his reputation as one of the nation's most acclaimed architectural historians and historical preservationists. Since retiring he has won the James Marston Fitch Lifetime Achievement Award in Historic Preservation Education and is being nominated for the 2020 District of Columbia Lifetime Achievement Award in Historic Preservation.
INTRODUCING PROFESSORS NICOLE IVY AND AMBER MUSSER
The department is pleased to welcome two new faculty members, Nicole Ivy and Amber Musser.
Nicole Ivy received her joint PhD in African American and American Studies from Yale University in 2013. Her scholarship tracks the circulation of black women's medicalized bodies in U.S. gynecological discourse during the 19th and into the 20th centuries. She is currently completing a book entitled Materia Medica: Black Women, White Doctors and Spectacular Gynecology, which interrogates the forces of (e)valuation that produced enslaved women as gynecological test subjects in the antebellum South.
Nicole has held professional appointments in both academe and the museum field. She recently completed her tenure as a museum futurist and Mellon/American Council of Learned Societies Public Fellow with the American Alliance of Museums' Center for the Future of Museums. Prior to this work, she was a visiting assistant professor in the History Department at Indiana University, Bloomington (IUB) and an inaugural postdoctoral fellow of the Center for Research on Race and Ethnicity in Society at IUB. Her professional and scholarly interests include Black study, histories of the future, Afro-Diasporic visual cultures and public history. This past fall, she taught the department's undergraduate Early American Cultural History course, the first of a two-part survey course, as well as National Bodies, a graduate seminar, which examined representations of the physical form and how these shape/are shaped by political, social and economic discourse. Given Nicole's extensive experience in the museum world, the department is excited she is spearheading efforts to reimagine the Museums and Material Culture concentration in the master's program.
Amber Musser received her MSt in women's studies from Oxford University in 2003, and her PhD in history of science from Harvard University in 2009. Her research interests include queer theory, feminist theory, critical race theory, queer of color critique, as well as race and aesthetics. Her first monograph, Sensational Flesh: Race, Power, and Masochism (NYU Press, 2014), uses masochism as a lens to theorize different felt relationships to power.
Her book Sensual Excess: Queer Femininity and Brown Jouissance was published this past November by NYU Press, and focuses on works of art by black and brown artists in order to excavate the politics of gender and sexuality that are activated by processes of racialization. Amber has held fellowships at New York University's Draper Program in Gender Studies and Brown University's Pembroke Center for Teaching and Research on Women. Her research has been supported by grants from the Ruth Landes Memorial Fellowship and the Arts Writers' Grant from the Warhol Foundation. She previously taught gender studies at New York University and Washington University in St. Louis. She also writes art criticism for The Brooklyn Rail. Amber was on leave for the fall 2018 semester, having been awarded an Arts Writer's Grant from the Warhol Foundation to complete work on Sensual Excess, but we are excited to welcome her to campus in January. She will teach two courses in the spring 2019, an undergraduate course on the African American experience, as well as a graduate course entitled Biopolitics, Intimacy and Precarity, which will examine precarity as a biopolitical formation.
We're so excited to welcome both Nicole and Amber to the department, and we look forward to their intellectual contributions to our community.
(L) Assistant Professor Nicole Ivy and (R) Associate Professor Amber Musser
JEFFREY C. KASCH FOUNDATION RESEARCH TRIPS: SAM SILVER
PhD student Samantha Silver related her summer research experience at the Library of Congress.
Thanks to the generous support of the Kasch Foundation, I was able to spend my summer in Washington, D.C., to visit sound recording archives at the Library of Congress. After finishing my American Studies research seminar as a master's student in spring 2018, I wanted to continue working on my project, which funding from the Kasch Foundation allowed me to do. While the project had begun as a question about salacious comedy on early radio and censorship, I quickly became fascinated in the NBC Radio archive by this one particular radio program, the Major Bowes' Original Amateur Hour. The program was like the American Idol of its day, a talent competition show for all sorts of "amateur" acts. The Library of Congress Recorded Sound Research Center holds the original recordings of this program from the early 1930s. Even more exciting were the 7,000 contestant files, which contain audition forms, correspondence of contestants begging to be put on the air and various other items. Listening to the program itself required going to the Library of Congress archive and doing my own transcriptions in addition to digging for the contestant files. I was grateful for the opportunity to spend time on this and look forward to developing the project further.
---
Department Announcements
FACULTY UPDATES
Melani McAlister published The Kingdom of God Has No Borders: A Global History of American Evangelicals in August 2018 (Oxford University Press). She also published articles, interviews and blog posts in numerous outlets including The Washington Post, The Atlantic, The Conversation, Religion and Politics, Process: A Blog of the Organization of American Historians, Origins: Current Events in Historical Perspective and Christianity Today. In October, she was a keynote speaker at a conference on global evangelicalism at the University of Mainz, Germany.
Libby Anker delivered the annual Neil Maxwell Lecture in Political Theory at the University of Utah, and presented parts of her next book at NYU and Brown. She continues to provide news analysis for the BBC and Al Jazeera. She also presented new work at the American Political Science Association, American Studies Association, and Association for Political Theory annual conferences.
Amber Musser's book Sensual Excess: Queer Femininity and Brown Jouissance was published in November (NYU Press). She has or will be giving talks related to the book during this academic year at Brown University, Princeton University, University of Illinois-Chicago, and Northwestern. In November, she moderated a panel at the New Museum on Explicit Sex and Race in Art and she will also be participating in "Take a Walk on the Wilde Side. Fabulating Alternative Imaginaries in Art and Life", a four days public conference-festival and exhibition, taking place in Stedelijk Museum Amsterdam in March 2019.
This year, Tom Guglielmo published "A Martial Freedom Movement: Black GIs' Political Struggles during World War II" in the Journal of American History. In December, he gave the following talks: "'Red Cross, Double Cross': The Untold Story of Race, Blood, and World War II" and "Battling Over the Boundaries of Blackness: The U.S. Military and Racial Classification Struggles during World War II" in Paris, as well as "Mustering a Military in Black and White: America's World War II Draft and the Making and Meaning of Race" at Bard College in September. Professor Guglielmo attended the American Studies Association's annual meeting in Atlanta, Ga., in November to give a talk titled "Divisions: The U.S. Military and the Lost Promise of Interracialism in Mid-Twentieth-Century America". He discussed "Doing Immigration History in the Present Political Climate" at the Organization of American Historians' annual meeting in Sacramento, Calif., in April.
CURRENT STUDENTS
Jasmine Cannon's paper "'Resist Steadfast in the Faith': Macedonia A.M.E., Camden's First Race Riot, and Free Black Resistance in the Nineteenth Century" won first prize at the Graduate Association of African American History conference.
This fall, Vyta Baselice presented a research project at the National Academies of Sciences on the way World War I transformed research and engineering of concrete, for which she was recognized as a co-recipient of the grand prize. This summer, she presented a paper on concrete construction in Washington, D.C., at the International Congress on Construction History in Brussels, Belgium. Vyta also presented a paper on urban renewal films at the Urban History Association conference in Columbia, S.C. She is currently preparing that paper for publication in a journal.
Kim Probolus published an article in the Journal of the History of the Behavioral Sciences titled "'Drawn from Alice in Wonderland': Expert and public debates over merit, race, and testing in Massachusetts police officer selection, 1967–1979." 
Renee Scott presented her paper, titled "Black Child Breathing: Finding Freedom Through Black Normativity in Young Adult Fiction," at the Biannual Princeton AAS Conference in November.
PhD candidate Sara Awartani traveled to Atlanta in November where she presented the paper "Solidarity Redux: Contemporary Puerto Rican and Palestinian Visions of Liberation" at the 2018 American Studies Association Conference and the National Women's Studies Association Conference. In September, Sara attended the Young Lords' 50th Anniversary Symposium held at DePaul University. There, she had the privilege of meeting the Young Lords' founder, José "Cha" Jiménez. Her reflections on the 50th anniversary celebrations and the lasting legacies of the Young Lords will be published in a forthcoming issue of Kalfou, a comparative ethnic studies journal.
UPCOMING EVENTS
March 20 American Studies alumni event (5:30 - 7:00 p.m.): We invite American Studies alumni to a meet and greet with current faculty and students at The George Washington University Museum on Wednesday, March 20, with access to the "Enduring Ideals: Rockwell, Roosevelt, & the Four Freedoms" exhibition. Norman Rockwell's masterpieces make their way to Washington as part of a major international traveling exhibition on the Four Freedoms famously outlined by Franklin D. Roosevelt: freedom of speech; freedom of worship; freedom from want; and freedom from fear. In Enduring Ideals, Rockwell's iconic paintings and works by other artists capture expressions of freedom from World War II to today. You can also read more about the exhibit. 
DEPARTMENT EVENTS
On Monday, November 19, the Department of American Studies welcomed Dr. Barbara Ransby to the Marvin Center, where she spoke on her latest book Making All Black Lives Matter: Re-imagining Freedom in the 21st Century (University of California Press.) Dr. Ransby is currently Distinguished Professor in the Departments of African American Studies, Gender, and Women's Studies, and History at the University of Illinois at Chicago, where she directs the campus-wide Social Justice Initiative, a project that promotes connections between academics and community organizers doing work on social justice.
On Monday, November 5, Professor Catherine Rottenberg visited the department to discuss her recently published book, The Rise of Neoliberal Feminism: From Hillary Clinton to Ivanka Trump (Oxford University Press), offering insight into why we are witnessing this new phenomenon in which feminism has suddenly become a source of pride and cultural capital for high-profile women. She argued that not only is a new strand of feminism on the rise but that neoliberalism may actually need feminism in order to "solve" the thorny issues of reproduction and care work.
Guitarist June Millington visited Professor Gayle Wald's U.S. Popular Music and Culture class on Monday, November 5. Millington was a co-founder of Fanny, the first all-female rock band to release an album on a major label (1970's Fanny, on Reprise). She discussed her life and work with Professor Wald, providing unique insight on navigating the sociocultural milieu of 70s' rock—especially when confronted with sexism. June also discussed the Institute for Musical Arts she co-founded, which supports women and girls in popular music
---
Alumni Updates/Class Notes
Patti Kuhn Babin, MA '05, a historic preservation specialist with extensive experience in the Mid-Atlantic, has joined the Washington, D.C., office of Quinn Evans Architects as an architectural historian. Kuhn Babin has researched, produced reports and prepared National Register of Historic Places nominations for dozens of landmark properties, battlefields, cemeteries, military facilities and landscapes throughout the region.
Rebekah Beaulieu, BA '03, was appointed director of the Florence Griswold Museum in Connecticut in February. Additionally, she served as co-editor and essayist of The State of Museums: Voices from the Field, published my MuseumsEtc. in October.
Patricia Blick, MA '99, has been the executive director of the Quapaw Quarter Association in Little Rock, Arkansas, since January 2017. Serving as the chair of the Board of the National Alliance of Preservation Commissions since the beginning of 2018.
Maura Burke, BA '01, is an attorney and partner at Fox Rothschild LLP in Philadelphia.
Monta Lee Dakin, MA '83, has stepped down as director of the 10-state museum association Mountain-Plains Museums Association. She is now consulting with small-to-medium museums on long-range planning, collections care, identification, governance and exhibit.
Eric Darnell, BA '16, is a now a film development assistant at Lucasfilm after a stint at Creative Artists Agency (CAA), a leading talent agency in Los Angeles.
Michelle Delaney, MA '91, had received her history PhD from the University of Strathclyde, Glasgow, Scotland, with the dissertation, "Advance Work: Art and Advertising in Buffalo Bill's Wild West." She currently works in the Smithsonian's Office of the Provost.
Anthony DiPaolo, BA '80, is president & CEO of a 40 store retail chain in Massachusetts. He also sits on several boards of directors.
Julie (Passanante) Elman, PhD '09, achieved tenure in the Department of Women's and Gender Studies at the University of Missouri in 2018. She also recently published an article featuring research for her second book project in new media and society.
Cassandra Good, BA '04, MA '05, spent a month in the Royal Archives at Windsor Castle with a grant from the Georgian Papers Programme over the summer. She researched the writings of King George III and his family.
David Heinzmann, BA '90, is an investigative reporter at the Chicago Tribune. He focuses on city and state government, politics and criminal justice issues. He lives in Oak Park, Ill., with his wife and two sons.
Joshua Hiscock, BA '03, assumed the role of associate vice president for alumni relations at Virginia Commonwealth University in Richmond, Va., in January 2018. He leads a team of 15 staff members in engaging over 190,000 VCU alumni across the globe.
Alison (Kim) Hoagland, MA '79, since retiring from teaching at Michigan Technological University, has published two books in 2018: The Log Cabin: An American Icon (University of Virginia Press) and The Bathroom: A Social History of Cleanliness (Greenwood Press).
Kalie Kelman, BA '10, just moved to Ames, Iowa, this summer with her fiancé, Dr. Brian Petrovsky, and is beginning a new role as the director of sales at an InsureTech start-up called Rocket Referrals in Des Moines.
Robert Kohlmeyer, BA '04, was named president of Kensington Nursery School, the oldest cooperative nursery school in Maryland. He assists families and a professional teaching staff to provide a high-quality, low-cost, play-based education.
Ciaran Lithgow, BA '17, recently accepted a position as a housing specialist at the Supportive Housing Coalition of New Mexico. There, they work to secure long-term housing for individuals with behavioral, mental and physical health conditions.
David Lombardi, BA '80, is celebrating his 30th year as a freelance TV producer of advertising and marketing communications in Boston, Mass. He has worked at the top ad agencies and marketing groups in the area including, Arnold Advertising, Bose, Hasbro and more.
Jason Michálek, MA '17, serves as an associate instructor of composition at Indiana University in Bloomington, Ind., where he is pursuing digital rhetoric as a doctoral candidate in their English department.
Clay Purdy, BA '78, is celebrating eight years as president of Canteen Communications, a Chicago-based ad agency bringing big agency thinking and creative talent to small and mid-sized businesses and nonprofit organizations.
VivianLea Solek, MA '87, archivist for the Knights of Columbus Supreme Council Archives, was part of the team that created the award winning exhibition, "WWI: Beyond the Front Lines." It received an Award of Merit from the Association for State & Local History.
Nancy Solomon, MA '85, curated "In Harm's Way: storms and hurricanes on Long Island," at the LI Museum in Stony Brook. She is a columnist for Voices published by the NY Folklore Society.
Robert Solomon, BA '72, has traveled from his Napa home to Chicago, Orlando, Buffalo, and L.A., conducting workshops on client service and creative strategy, based on his book, The Art of Client Service (Wiley, 2016).
Amber Stimpson, MS '07, is the local preservation commission/certified local government coordinator for the North Carolina State Historic Preservation Office. She offers technical guidance and training opportunities to over 100 local preservation commissions and 52 CLGs.
Sally Stokes, MA '75, presented at the 2018 Fashion: Now & Then conference in New York, N.Y. Her work, Turban Culture: Cancer, Commerce and Compassion, is a paper on how headcoverings such as turbans and chemo caps are marketed to women who have chemo-induced hair loss
---
Donor Recognition
THANK YOU FOR YOUR SUPPORT!
The Department of American Studies would like to gratefully acknowledge the following generous donors who made a gift to the department from January 1, 2017 – December 31, 2018. 
+ Faculty/Staff | # Parent | ~ Student | * Friend
Jacob A. Balter, BA '00
Stephen R. Battalia, BA '82
Jean Brodsky Bernard, BA '70
Dr. Sarah Binder +
Dr. David Bjelajac +
Gregory M. Borchardt, Ph.D., PhD '13
Prof. Jackson C. Boswell, MPhil '73, PhD '74 
Ashley N. Brown, Ph.D., MPhil '15, PhD '17 
Margaret Ann Brown, Ph.D., MPhil '88, PhD '93 
Patrice C. Brown, MA '76, Cert '84 
Jane Censer *
Center for ARAB American Philanthropy
Michelle S. Cohn, BA '18
Kathleen T. Connaghan-Gross, BA '97
Patricia Donahue *
Mary A. Eaddy, MA '85
Elizabeth D. Ellsworth-Kasch, BA '08, MA '14
Patricia R. Evans, Ph.D., LL.M. '75
Richard Michael Evans, Esq., PhD '87
Barbara Conway Fertig, Ph.D., PhD '93
Joanne E. Foodim, M.D., RESD '87
Dr. Robert P. Forbes, BA '87
Perry J. Frank, Ph.D., PhD '91
James Geer *
Dr. Susan M. Glisson *
Kathy E. Gosselin, MA '00
Susan Grob Lichtenfeld, Esq., BA '74
Alison K. Hoagland, MA '79
Joel C. Hodson, Ph.D., MPhil '90, PhD '92 
Samuel T. Horowitz, BA '14
Lois E. Horton *
Talib Hudson, BA '04
Jeffrey Kasch #
The Jeffrey C. Kasch Foundation
Mark L. Kates, BA '82
Dr. Philip Kayal *
Frances Kennedy *
Roger G. Kennedy +
David Kieran, Ph.D., PhD '09
Susan L. Klaus, MA '88
Joshua Stephen Kohn, BA '03
Alisa M. La, BA '12
Michael J. La Place, Jr., BA '85, MA '89 
Dr. Forrest A. Maltzman +
Dr. Melani McAlister +
Dr. Bernard M. Mergen +
Randall M. Miller *
Dr. Clarence C. Mondale +
Katherine M. Muraszko, BA '15
William K. Near, IV, BA '16, MA '17 
Susan Emily Novik, BA '73
Kristen M. O'Connell, MA '03
Barbara H. Pahl, MA '80
Brian Platt *
Jessica T. Reed ~
Kym S. Rice, Ph.D., PhD '15
Kevin Conley Ruffner, Ph.D., BA '68, MA '73 
John R. Sawicki, BA '68, MA '73  
Robert Morton Scott, Ph.D., MPhil '86
Glenda G. Smith *
Kathryn S. Smith, MA '86
Edwina J. Snow, MA '72
Nancy Solomon, MA '85, BA '79 
Kathleen Anderson Steeves, Ph.D., PhD '87
Jason M. Steinhauer, BA '02
Mary M. Stewart, MA '12
Sally S. Stokes, MA '75
Robert Jay Sussman, Esq., J.D. '72
Jason A. Tercha, MA '13
Philip G. Terrie, Ph.D., PhD '79
Patricia F. Troppe, Ph.D., BA '90, MPhil '02 
Patrick L. Troppe, BA '90
Elizabeth O. Walker, MA '95
Lea Ravenel Walker, MA '87
Elizabeth O. Wiley, Ph.D., PhD '05
Thomas William Yanni, MA '94
---
Support the Department
Gifts to the Department of American Studies allow us to provide support for faculty and student research and travel, graduate student fellowships, and academic enrichment activities including guest speakers, visiting faculty, and symposia. Each gift, no matter how large or small, makes a positive impact on our educational mission and furthers our standing as one of the nation's preeminent liberal arts colleges at one of the world's preeminent universities.
You can make your gift to the department in a number of ways:
Securely online to donate to the American Studies Department General Fund.
By mailing your check, made out to The George Washington University and with the name of the department in the memo line, to:
The George Washington University
PO Box 98131
Washington, DC 20077-9756
By phone by calling the GW Division of Development and Alumni Relations at 1-800-789-2611.
---
Stay Connected
Join one of GW's industry networks. Connect with fellow alumni professionals in person and virtually and expand your network. Learn more and join.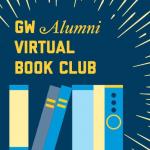 Connect with fellow alumni and enjoy books on professional development topics including management, leadership, organizational change, and more. Sign up.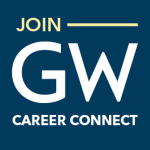 Connect with undergraduate and graduate students and fellow alumni through our new online networking platform, GW Career Connect, centered around industry areas of interest.