Elaine Peña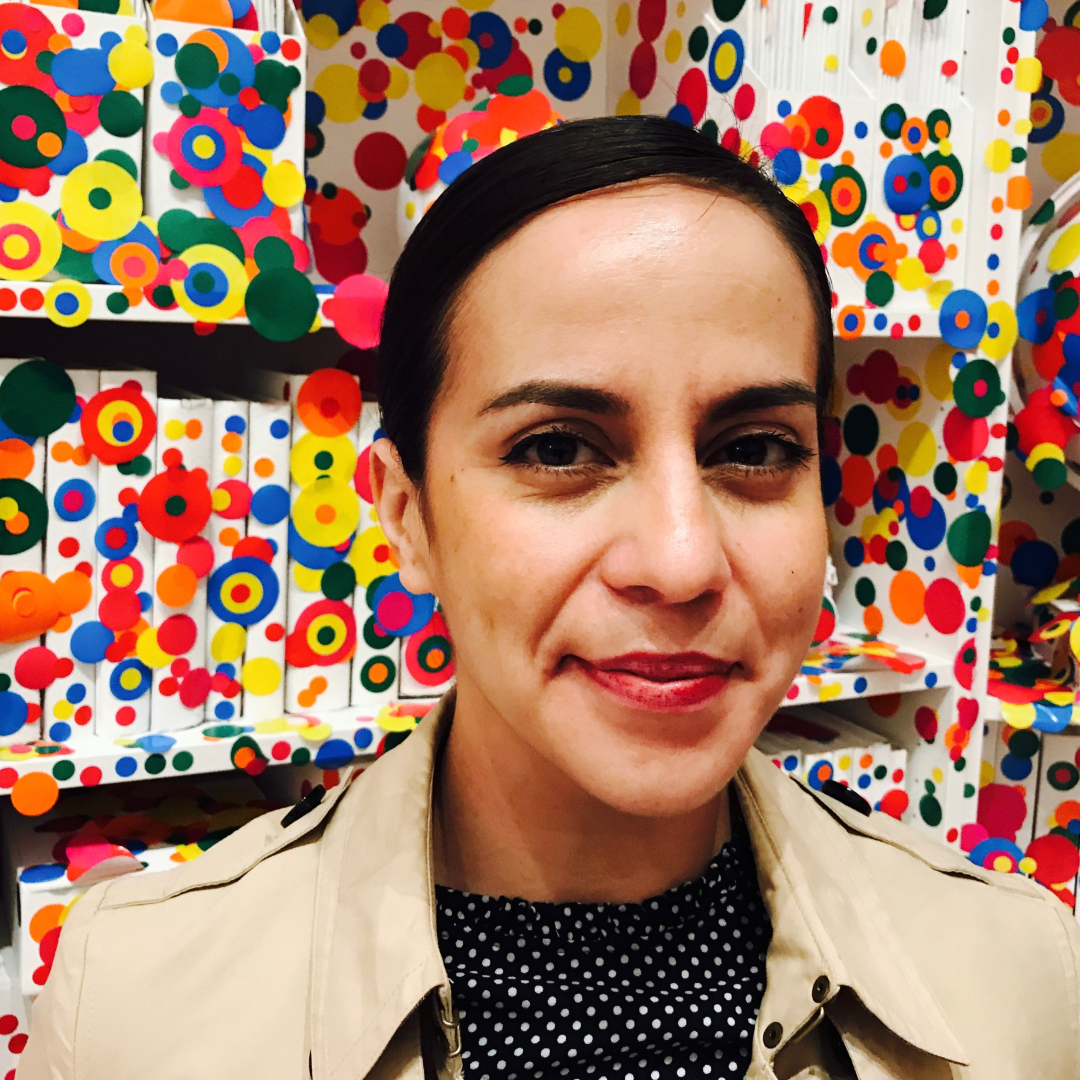 Elaine Peña
Professor of American Studies
---
Contact:
Dr. Peña received her PhD in Performance Studies (cognate: Cultural Anthropology) with Northwestern University in 2006. Peña has held postdoctoral positions with the Latina/Latino Studies Program at the University of Illinois Champaign-Urbana (2006-2007) and Yale University's MacMillan Center for International and Area Studies (2007-2008). At Yale, she held a joint appointment with the Department of Religious Studies and the Ethnicity, Race, and Migration Program.  From 2009-2010, Peña worked as the principal investigator on the Latino D.C. History Project sponsored by the Smithsonian Latino Center.  Her research has received recognition from the McNair Scholars Program, the Fulbright-Hays Program, the Mexico-North Transnational Program, the Ford Foundation, the C.W. Newcombe Foundation, the Center for the Study of American Religion & Culture, the Washington D.C. Humanities Council, the National Endowment for the Humanities, and the British Academy.
Her first book, Performing Piety: Making Space Sacred with the Virgin of Guadalupe (University of California Press, 2011), examines Guadalupan sacred space production among working-class Mexican-Americans and Mexican nationals living between Illinois and central Mexico. It argues Guadalupanos' devotional labor—pilgrimage, prayer, and shrine maintenance—produce, maintain, legitimize, and ultimately connect sacred spaces across national borders.  It does not focus on how those ethno-religious communities are transnational, an extensively studied idea, but on the transnational spaces they produce with their transposition and circulation of idioms and practices.  Further, it proposes that Guadalupanos' extraordinary ritual performances as well as their everyday impression management–how they present themselves within the community, the specificity of their interactions, the ways in which they themselves sort "winks from twitches," or differentiate between "backstage" and "front stage" devotion—yield broader social, economic, and political benefits.  The Association of Latina and Latino Anthropologists (ALLA) awarded Performing Piety an honorable mention for Best Book (2012).  
Dr. Peña's second book ¡Viva George! Celebrating Washington's Birthday at the U.S.-Mexico Border considers the tradition of commemorating George Washington's Birthday on the Texas-Tamaulipas border.  The annual festival, which has weathered political strife, economic instability, and intra-community tension for over a century, is unapologetically ostentatious.  The first celebration held on February 22, 1898 showcased a reenactment of the Boston Tea Party complete with a one-hundred-foot boat docked at City Hall and boxes of candy labeled "tea."  Although celebrated primarily in Laredo, Texas (United States), festivities have involved organizations and individuals based in Nuevo Laredo, Tamaulipas (Mexico) since its inception.  Contemporary events continue to feature elaborate pageants, parades, bi-national ceremonies, and popular activities that promote U.S. and Mexican-centric historical and cultural narratives. 
Using the Washington's Birthday Celebration's annual "International Bridge Ceremony" (est. 1898) as an optic, the manuscript explores celebration participants' festive repurposing of international bridge space—how Laredoans and neolaredenses have used the Gateway to the Americas International Bridge (est. 1954) and the Juárez-Lincoln International Bridge (est. 1976) to cultivate a Pan-American vision of goodwill and circumvent federal immigration restrictions, for example, or maintain healthy inland port partnerships while coping with the unsettling proximity of drug-cartel violence. Drawing from ethnographic research, archival materials, and space/place analysis, ¡Viva George! claims that civil society organizations use highly stylized interpretations of American and Mexican history, traditions, and cultural values to not only locate and secure an international boundary line but also protect cross-border economic and political partnerships.  It shows how participants reinforce inter- and intra-group boundaries based on language (e.g. Spanish or English), history (e.g. Miguel Hidalgo or George Washington) and patriotic customs (e.g. zogist salute or palm over heart), even when the relevance of those distinctions may vary on a day-to-day basis. Thinking beyond the particularities of the ceremony, it explores what the festival's longevity and residents' ongoing investment tells us about the relationship between nation-building efforts and territorial affiliation. What can we extrapolate from the way border actors remember, idealize, market, and consume history?  What are we to make of the way that those idealizations crisscross the border or why, at times, they stop in the middle
---
Border Studies, Anthropology of Religion, Built Environment, Performance Theory, Transnationalism, Latinx and Latin American Studies 
Dr. Peña is currently working with colleagues at the University of Edinburgh on expanding her research on border festivals with a comparative project funded by the British Academy. The project—"Border Festivals, Partitioned Communities and Practical Governance in West Africa"—focuses on two sets of festivals that transpire across the Ghana/Togo border and the Cameroun/Chad border. The research team is investigating the manner in which border festivals articulate with other cycles (including rotating markets), embody a process of reflection on historical and cultural linkages, and afford an opportunity for participants to engage with state functionaries.  
AMST - Borders and Boundaries
AMST/ANTH - Transnational Theory and Method 
AMST/ANTH - Diasporic Religion 
AMST/ANTH - Performance as Object and Method 
AMST/ANTH - Claiming Space
AMST/ANTH - Field Methods in Latino Culture  
AMST/ANTH - Latinos in the U.S. 
AMST – Scope and Methods
AMST - Examining America  
Books
2020. ¡Viva George! Celebrating Washington's Birthday at the U.S.-Mexico Border (University of Texas Press).
Jim Parish Award for Documentation Publications of Local/Regional History, Webb County Heritage Foundation
2011.  Performing Piety: Making Space Sacred with the Virgin of Guadalupe. (Berkeley: University of California Press).
Honorable Mention, Best Book in Latino/a Anthropology, Association of Latina & Latino Anthropologists (ALLA), American Anthropological Association, 2012.
2020. Guest Editor. Gómez-Peña Unplugged: Texts on Live Art, Social Practice and Imaginary Activism (2008-2020). London: Routledge.
2005. Editor with Guillermo Gómez-Peña. Ethno-techno: Writings on performance, activism, and pedagogy (New York: Routledge).
Journal Articles, Book Chapters, and Public History Reports (selection)
2017. "Paso Libre (Open Border): Border Enactment, Infrastructure, and Crisis Resolution at the Port of Laredo (1954-1957)" The Drama Review 61.2 (T234): 11-31.
2017. Time to Pray: Devotional Rhythms and Space Sacralization Processes at the Mexico–US Border," Material Religion: The Journal of Objects, Art, and Belief 13.4: 461-481.
2014. "More than a dead American hero: Washington, the Improved Order of Red Men, and the Limits of Civil Religion," American Literary History 26.1: 61-82.  
2013. "Reveling in Patriotism: Celebrating America on the U.S.-Mexico border during the Mexican Revolution," In Open Borders to a Revolution: Culture, Politics and Migration, eds. J. Marroquín, A. Pineda and M. Mieri (Washington D.C.: Smithsonian Scholarly Press): 191-212.
2010. "The National Is International," Latino D.C. History Project (Washington D.C.: Smithsonian Latino Center). 
2010. "The Afro-Cuban Presence in Washington D.C.," Latino D.C. History Project (Washington D.C.: Smithsonian Latino Center).  
2008. "Beyond México: Guadalupan Sacred Space Production and Mobilization in a Chicago suburb," American Quarterly 60.3: 721-747.   
2006. "De-politicizing border space," e-misférica 3.2 (New York University, Hemispheric Institute of Performance and Politics).  
PhD Performance Studies, Northwestern University, 2006