We are delighted to announce that the Jeffrey C. Kasch Foundation has pledged a generous donation to our department to support student research.
The donation was made at the request of Libby Ellsworth-Kasch. Libby received her BA in American Studies at GW in 2008 and, after a stint working in D.C., returned to our department for her MA (2014). Libby has been an enthusiastic student of the politics of popular culture both as an undergraduate and graduate student. The Jeffrey C. Kasch Foundation, established by her late father, supports education, and Libby is working with the foundation to underwrite research by students in American Studies. In particular, the foundation's yearly donations for the next five years will go to helping graduate and undergraduate students who have travel or other expenses related to their original research projects.
These projects will include things like MA students carrying out additional archival work to turn research seminar papers into articles; PhD students doing oral histories for their dissertations; or undergraduate majors traveling to archives for their senior theses. In other words, this donation is an extraordinary contribution to American Studies at GW, and will allow us to advance the kinds of rigorous, cutting-edge research that our students and faculty are known for. Our warmest thanks to Libby and the Jeffrey C. Kasch Foundation!
---
Jeffrey C. Kasch Foundation Research Trips
Click on the links below to see how this funding is making an impact on the lives of our students!
Jacklin Bolduan attended Kent University's Summer Institute in Critical Theory.  
Julie Chamberlain took a five-day research trip to the archives of Duke University in Durham, North Carolina. 
Michael Horka attended the Association for Study of Literature and the Environment's convention at UC Davis. 
Harry Lewis spent the summer traveling around New Jersey attending public sites that which incorporated steel from the Twin Towers. He focused his research on the ways in which the material formations of these displays communicated political and artistic messages.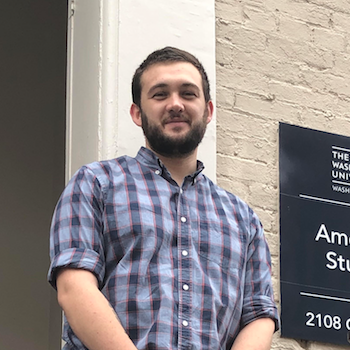 Joseph LoyaconoBustos spent the summer visiting archives at the University of Maryland and local branches of the D.C. Public Library. This allowed him to continue his research on punk and self produced radical literature in the D.C., Maryland, and Virginia region.
Zaynab strengthened her Arabic language skills, as her dissertation research will be transnational, focusing on twentieth and twenty-first century politics of U.S. empire, with particular focus on the Middle East (vis a vis Palestine and the Iraq War).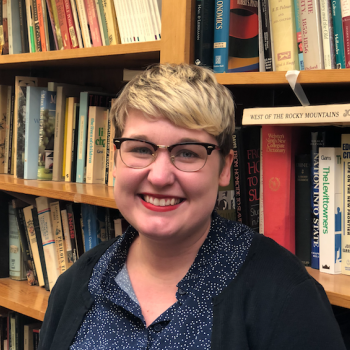 Sam spent her summer in Washington, D.C.  to visit sound recording archives at the Library of Congress.